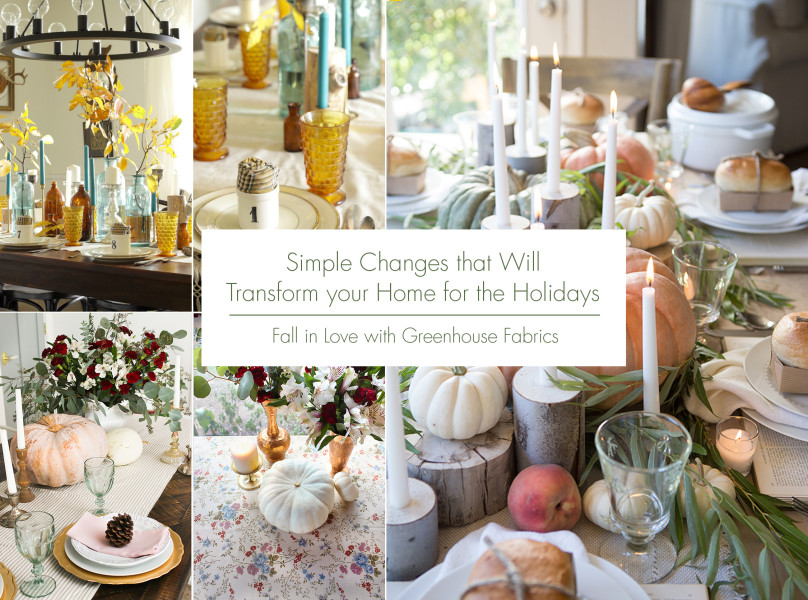 written by Melissa Wolck
It's that time of year again… pumpkin spice, crisp air and autumn leaves. Fall is my favorite season!
But let's be honest, with all of the rushing around, shorter days and events coming up, it is easy to get overwhelmed, but don't. Take the time to enjoy your family and friends for the holidays and is when getting white tablecloth bulk could be useful for decoration of the different homes in these days. If your feeling defeated by the added pressure of decorating your space, take a look at some of the simple changes or additions that you can make to your space to give it a budget friendly holiday makeover using things you may already have, along with some of the beautiful (and free!) elements that nature offers.
Of course, vibrant orange, yellow and red are all around us providing great inspiration for fall décor, but these aren't the only color options for making your space feel festive.
In an older blog post, I gave examples of how incorporating cool tones into your design can create a warm and cozy atmosphere. Remember the gorgeous dining room below?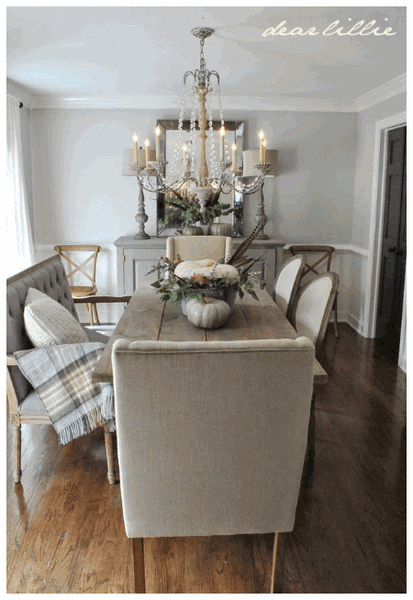 Textured solids, chunky wovens, wools and plaids make any space feel inviting and ready for cooler weather.
To create a similar look consider these beautiful fabrics from Greenhouse Fabrics.

I am also loving these unconventional holiday tablescapes by Lindsay from The White Buffalo. Her use of gold, blush, burgandy and green are all pulled together with seasonal elements like pumpkins and pine cones. It's subtle changes and little details that can easily tranform your space for the season.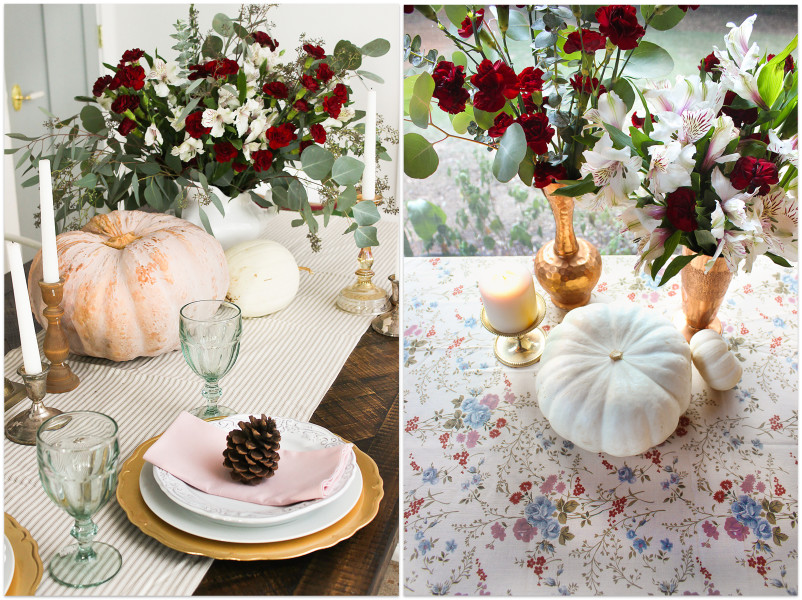 If you like this look too, I've pulled up some great Greenhouse Fabrics patterns for you.

If you want to step outside the box with your holiday decor, get inspired by this serene color palette by design blogger, Cassie Bustamante. She's combined amber and aqua hues with vintage cutlery and a mixture of textiles. To incorporate natural elements, she has brought the outdoors in with golden leaves from her very own yard. And look! There is that little touch of plaid again. It's that simple.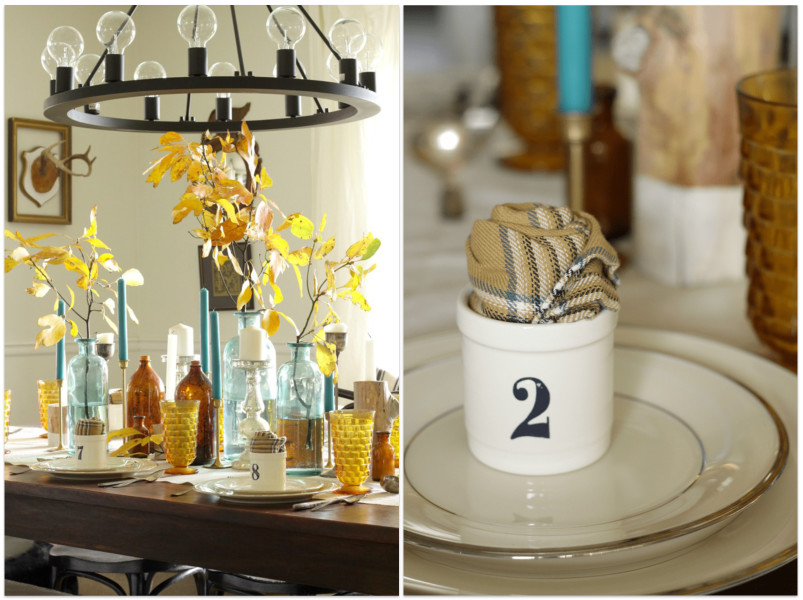 Here are a few fabric options to help you achieve this look. I am currently obsessed with this little golden floral honeycomb pattern and am reupholstering a chair with it as we speak. So, stay tuned for that. In addition to the teal patterned solid being rich and gorgeous, I wanted to mention that it is a Revolution performance fabric, which is a fantastic option for the holidays with all of the possible messes that could arise. That may be a whole blog topic in itself.

Listed above are just a few great items that the Anna Elisabeth and Greenhouse Fabrics lines have to offer. Stay tuned for more up-and-coming collection launches, and subscribe to our blog for the latest fabric trends and textile knowledge!
So, enjoy this time of the year. Make memories. It's the little things that count. Get inspired this holiday season!
LOOKING FOR WINDOW TREATMENT OR CUSTOM UPHOLSTERY INSPIRATION?
CALL US TODAY AND BOOK A CONSULTATION!
310-476-3291
Save
Sign up for our newsletter
"*" indicates required fields