Diffusing Or Blocking Natural Light—How To Make It Work For You
Pirouette® Window Shadings
Natural light is a must-have in any home—it's welcoming, refreshing, energizing and makes a room feel brighter and more spacious.
Of course, sometimes natural light is too much of a good thing—such as during the heat of a sunny day or when you want to catch a few extra Zs in the morning.
Hunter Douglas can help with both those scenarios. Because when it comes to controlling natural light, we define the industry.
We have solutions that beautifully diffuse sunlight, so it's not harsh, while still allowing you to reap its benefits. We also offer innovative features to help darken rooms for movie watching or sleeping soundly.
Here's a look at each.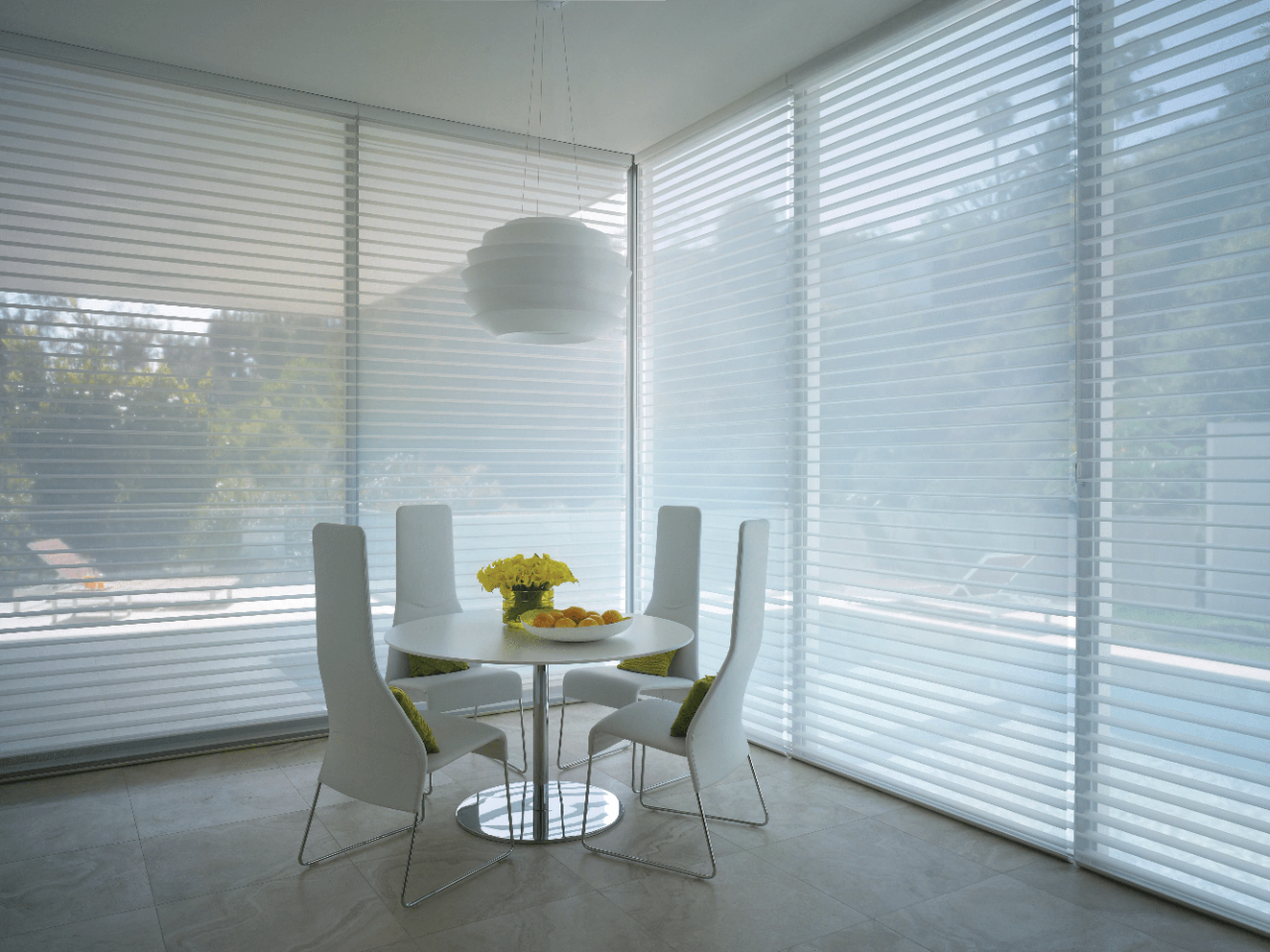 Silhouette® Window Shadings
Diffusing Sunlight While Preserving Privacy
From sheers and shadings to optional features, you're sure to find a versatile solution that lets you tailor the brightness in a room, while preserving your view.
Sheers and Shadings
Our light-diffusing sheers and shadings protect furniture and flooring from UV rays, while still giving you the benefits of natural light—and maintaining your privacy.
Two sophisticated choices you might consider are Silhouette Window Shadings and Luminette® Privacy Sheers.
Silhouette Window Shadings boast unique S-shaped vanes suspended between two sheers; simply tilt the vanes to allow light to filter through, while blocking the outside world from looking in. For vertical applications, such as sliding-glass doors, look to Luminette Privacy Sheers. Vertical vanes attached to the back of sheer fabric rotate 180 degrees, for precise light control and privacy.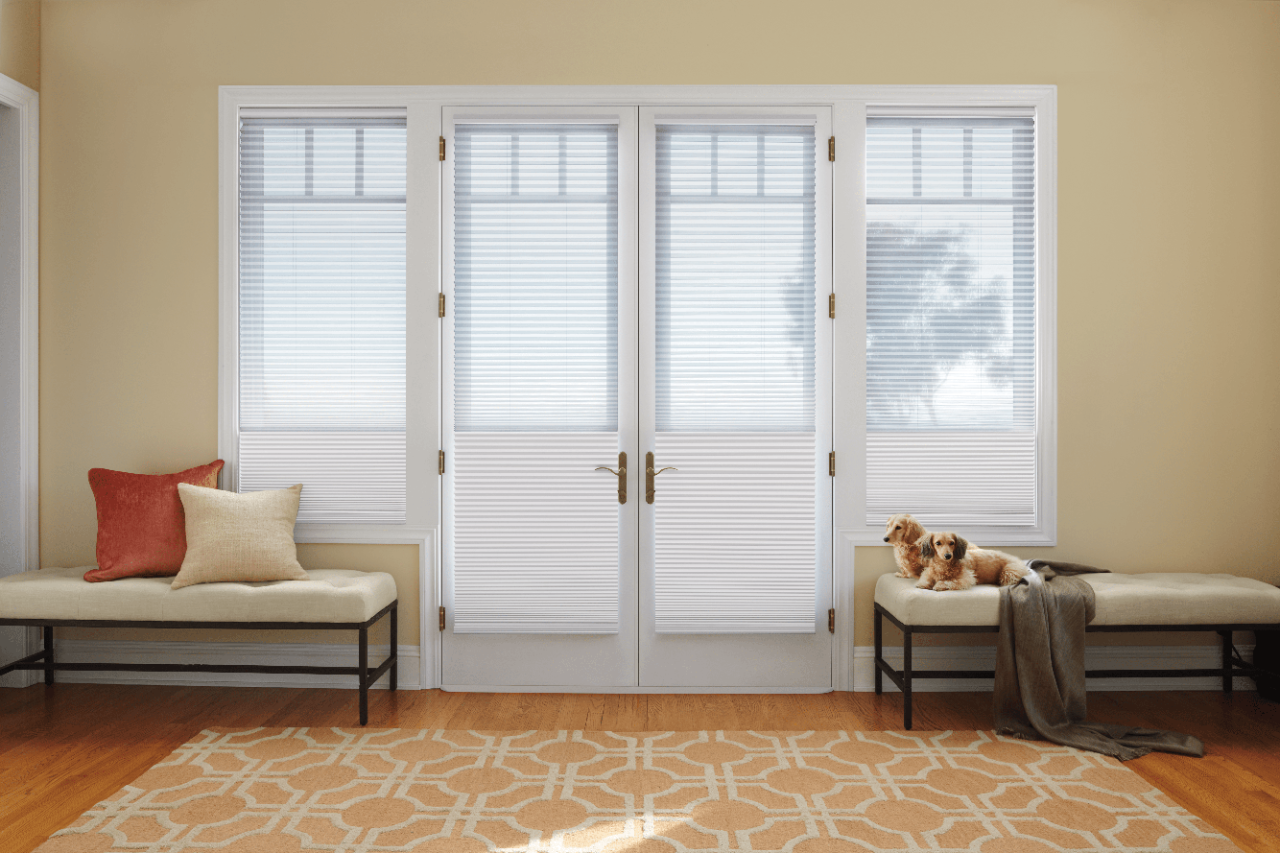 Duette® Honeycomb Shades with Duolite®
Duolite Design Options
Duolite combines two separate fabrics with two different opacities into a single shade, so you can easily enjoy softly filtered light or privacy.
Vignette® Duolite, available on Vignette Modern Roman Shades, combines a light-filtering or sheer front shade with a room-darkening back panel on a single roller. Completely lower the front shade and then adjust the back shade to just the level you want.
Taking the light-diffusing qualities of Silhouette to another level, Silhouette Duolite Shadings are crafted with a Silhouette shading in front and a room-darkening roller in the back. This sheer/opaque pairing allows gorgeous views outward and privacy inward.
If a cellular shade is more your style, the Duolite feature is also offered on Duette Honeycomb Shades—the most energy-efficient shades available—for a distinctive twist on controlling natural light.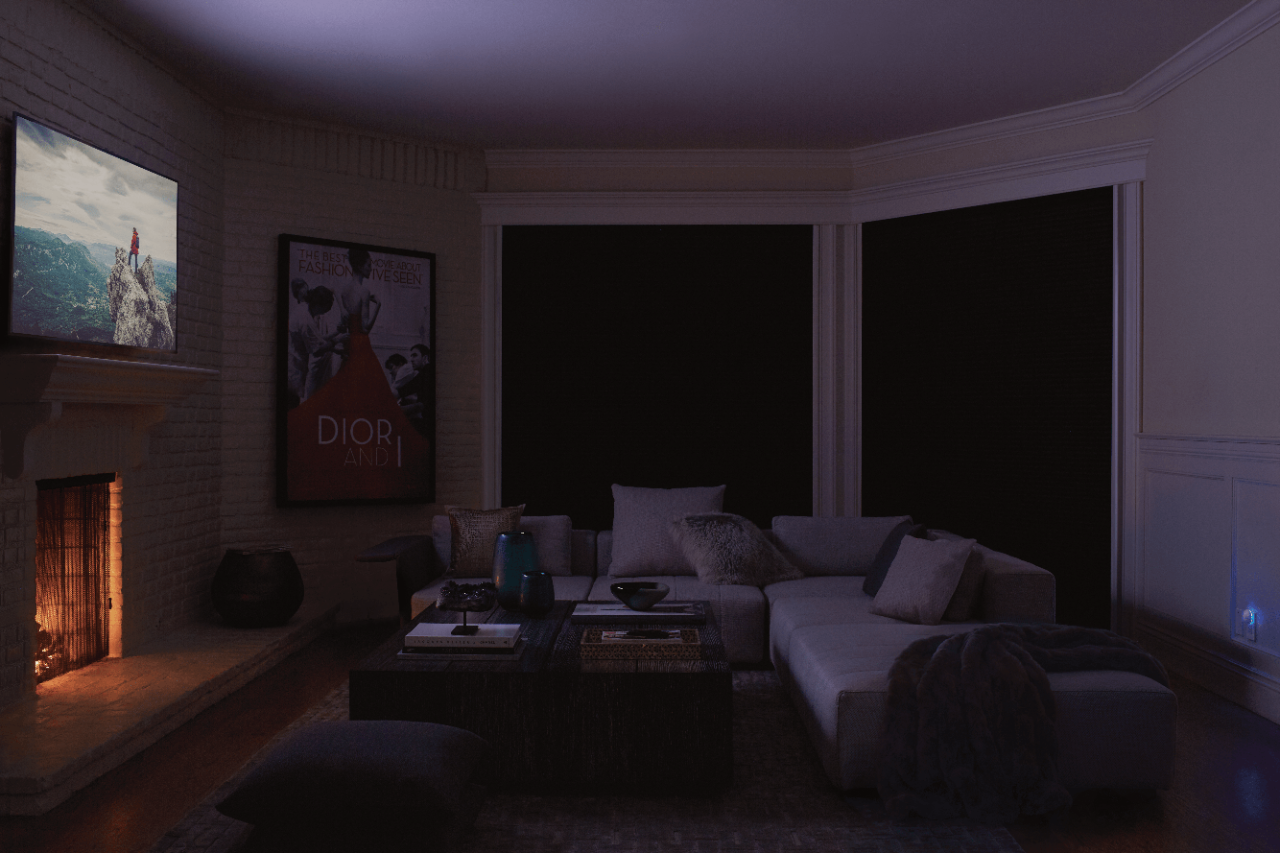 Duette Honeycomb Shades with LightLock™
Whether you're looking to block as much light as possible or simply reduce glare, our unique solutions have you covered.

Light-Blocking Features
For unparalleled darkness, consider our innovative LightLock system, exclusive to Duette Honeycomb Shades. U-shaped side channels, which fit seamlessly into the window, absorb light, preventing it from entering the room—and making it perfect for bedrooms and home theaters.
Another Hunter Douglas solution that helps block natural light is the de-Light™ feature, available for many of our wood and metal blinds. This feature is designed to minimize light gaps and eliminate cord holes, while also creating a sleek, finished look.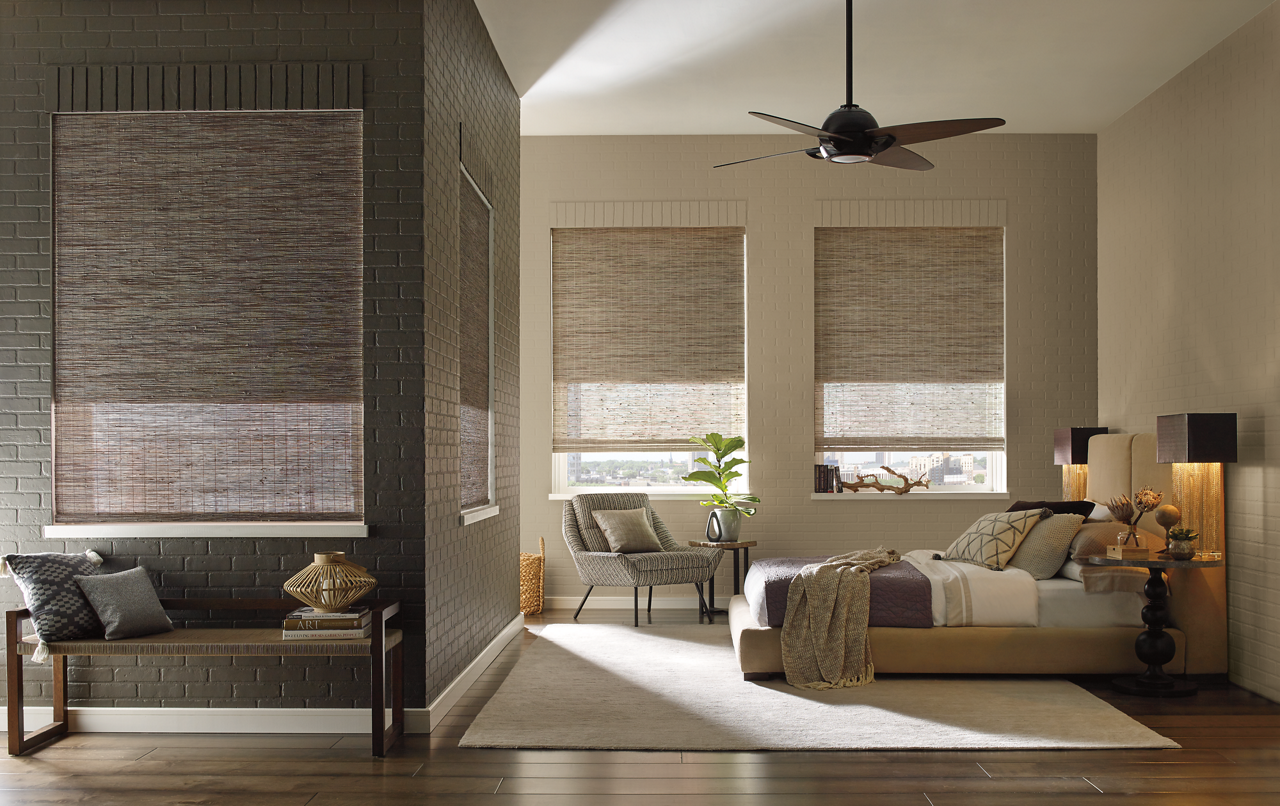 Provenance® Woven Wood Shades with Liner
Fabrics and Liners
One of the key considerations for darkening a room is fabric type, with opaque fabrics almost completely blocking all light. (These fabrics darken, but do not entirely eliminate light in a room.)
Some shade styles are available with a room-darkening liner, which is also a good solution for blocking out light. You can choose to have the liner sewn directly to the fabric, or, for greater flexibility, opt for a liner that can operate independently (depending on the product). For example, our Alustra® Woven Textures® Roman and Roller Shades are both available with optional individual liners. 
In addition, you might also consider adding side panels to a shade or using drapery, both of which help cover light gaps at the window. 
Sign up for our newsletter
"*" indicates required fields