We're thrilled to have an entire sample book filled with one of our most sustainable fabric options yet, Crypton Home Performance Cotton. Crypton Performance Cotton features Crypton Home's state-of-the-art stain-and-odor-resistant technology suitable for children, pets, and years of entertaining. Made with 50% or more recycled cotton, this thoughtful upholstery fabric is an excellent choice for the eco-conscious consumer. Crypton uses Recover yarns, the lowest-impact recycled cotton yarn made from discarded apparel. The garments, that would otherwise be considered waste, are shredded and spun to create Recover yarns.
In addition to using post-consumer products in its manufacturing, Crypton Home Fabrics leads the way with non-toxic upholstery options. All of their fabrics are Greenguard Gold certified – tested for chemicals and VOCs. Among its performance qualities and sustainable efforts, Crypton Recycled cotton is a locally made fabric – woven in the U.S. at Crypton Mills in North Carolina.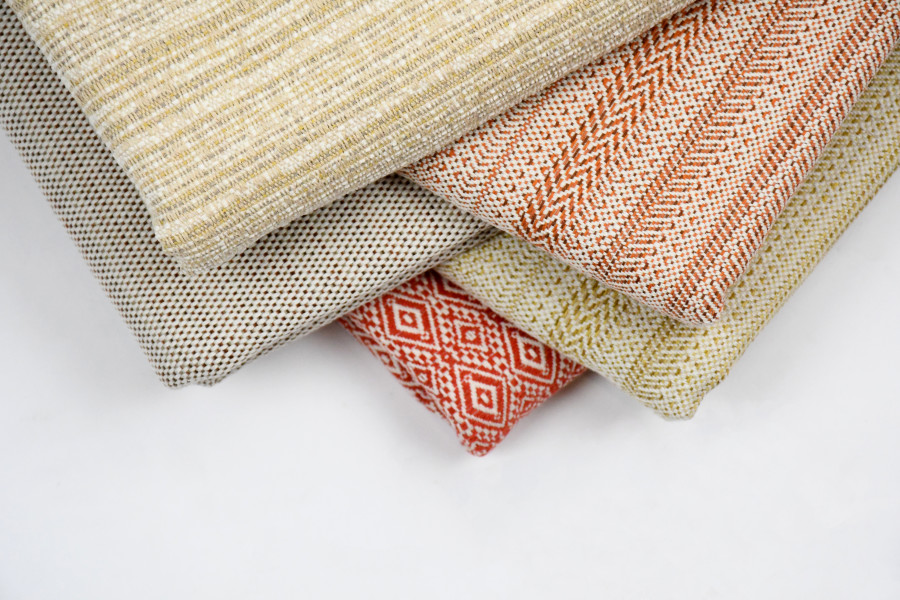 Dense in texture yet delightfully soft, Crypton Performance cotton is a suitable upholstery option for residential, commercial, and hospitality interiors. Whether you're looking to use a non-toxic, sustainable fabric in your own home or searching for a client project, Crypton Performance Cotton is the perfect sustainable fabric choice.
For more daily design and style inspiration from the world of fabrics, be sure to subscribe to our blog and connect with us on social media.
Sign up for our newsletter
"*" indicates required fields