written by Abigail Porter
The easiest way to bring life to your space is by adding a pop of color; our latest 2021 fabric collection will help you do just that. We are excited for you to transform the ordinary into something extraordinary with our Memos by Color. From invigorating blues and fresh greens to warm ambers and vibrant pinks, this diverse collection is filled with elegant velvets, fun modern prints, beautiful florals, and rich textures that will liven up any look.
Velvet is a true classic and a very tactile textile. Not only does it appear luxurious, but it also makes you want to reach out and touch its smooth surface. With the fall days upon us and winter days ahead, adding velvet to your space will provide that perfect cozy feeling. Elevate any room with a soft mauve, rich turquoise, or lush prussian to create a timeless aesthetic with a hint of sheen.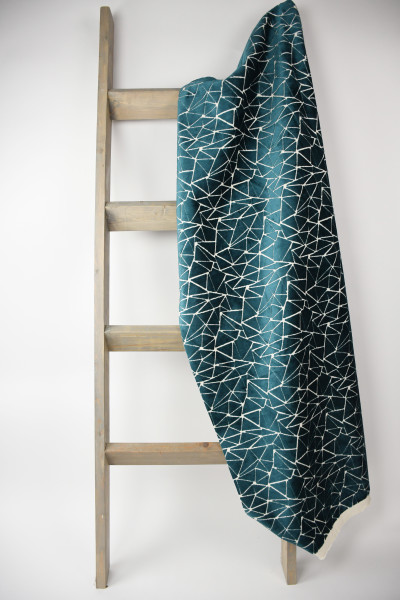 Floral patterns have always proven to be a classy and versatile addition to any space. They are a symbol of growth and everlasting sophistication. One of the prints in this collection features a lovely watercolor effect; this fabric proves that even florals are capable of capturing unique texture and depth. Our florals will bring energy and vibrancy to your design and are offered in an array of colors to fit every scheme, including a calming aloe, playful coral, and golden saffron.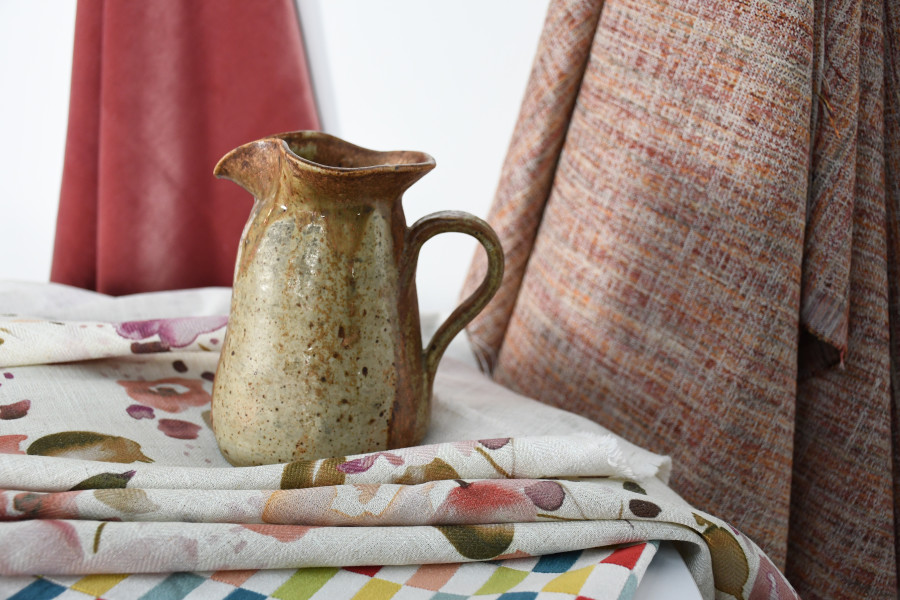 Prints are an easy way you can generate interest and incorporate multiple colors and patterns in a design. These fabric patterns are both fun and contemporary and will inspire you to get creative with your style. In this collection, there are a variety of prints from which to choose. Whether you go with a stripe, geometric, or ikat pattern, you will find a wide range of color options. Establish a sense of rhythm with a splash of abstract berry, bold seaspray, or mellow slate, and watch how it will catch everyone's eye.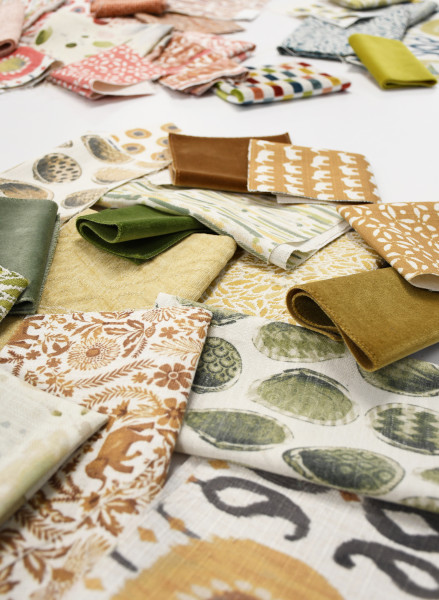 Texture can exude personality and warmth. When mixing in different textures, you can also add dimension and contrast. With the right application, they can make a space feel more grounded and intimate. Take your look to the next level and try a thicker woven fabric, chenille, or embroidery in a variety of our available colors like crisp jade, soothing cream, and moody lake.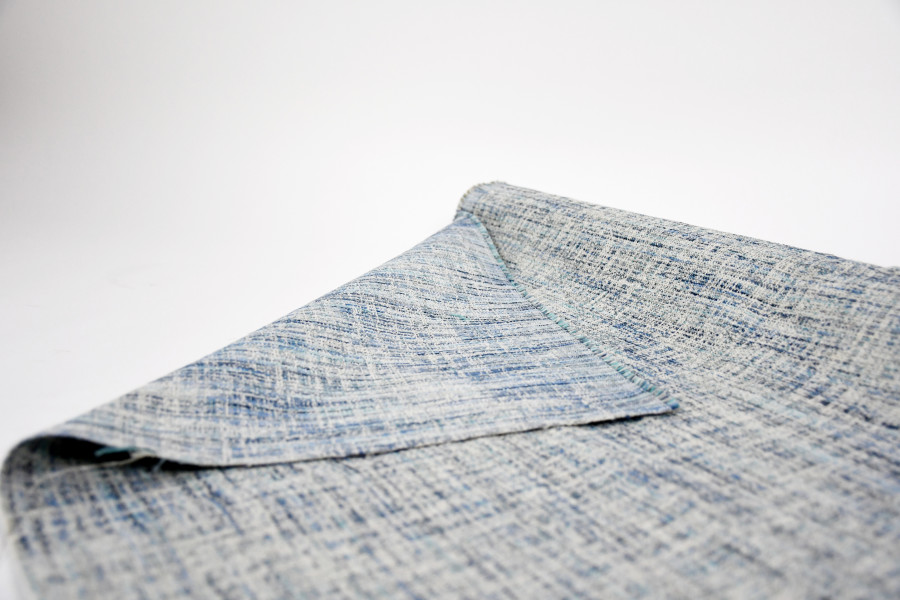 Enliven your world with the new and exciting colors in our latest collection and make the Memos by Color your next go-to choice in fabric. Check out our unboxing video, subscribe to our blog, and connect with us on social media for more inspiration on all things textiles.
Sign up for our newsletter
"*" indicates required fields