Textiles have a way of transporting us. Whether it's to a destination or through time, the fabrics, trimmings, wallcoverings and decorations that fill a room can whisk someone off to a different place. This year has us all longing for travel. With our homebound reality and staycations as our destinations, we've put together inspiring color palettes that bring the beauty of travel inside the home. Relax and take a trip around the world (at home) with these globally inspired selections!

Visit a frosty wonderland with this Icelandic color palette. Featuring quiet neutrals, metallic accents and enchanting teals and greens, this color palette will bring the fascination of the Northern Lights in winter to the home. We can hear the snow crunching beneath our feet now!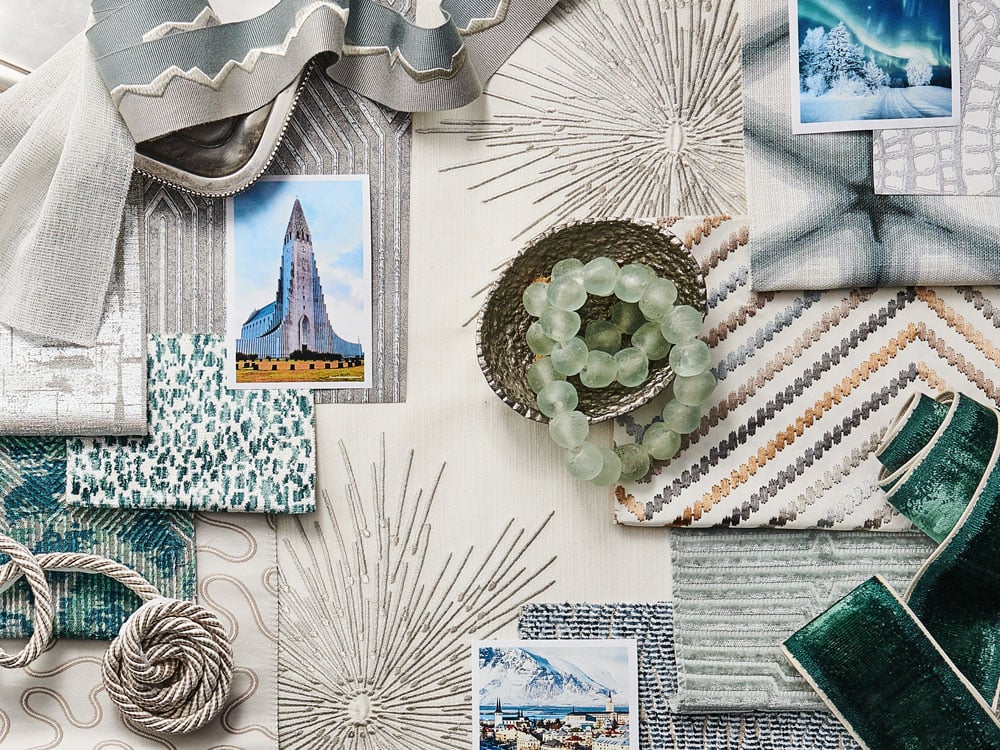 Shop Iceland Inspired Textiles

Journey to Santorini with these coastal-inspired textiles. Filled with breezy blush pinks, crisp whites and breathtaking blues, this color palette evokes the feeling of open salty skies, boundless waters and iconic architecture.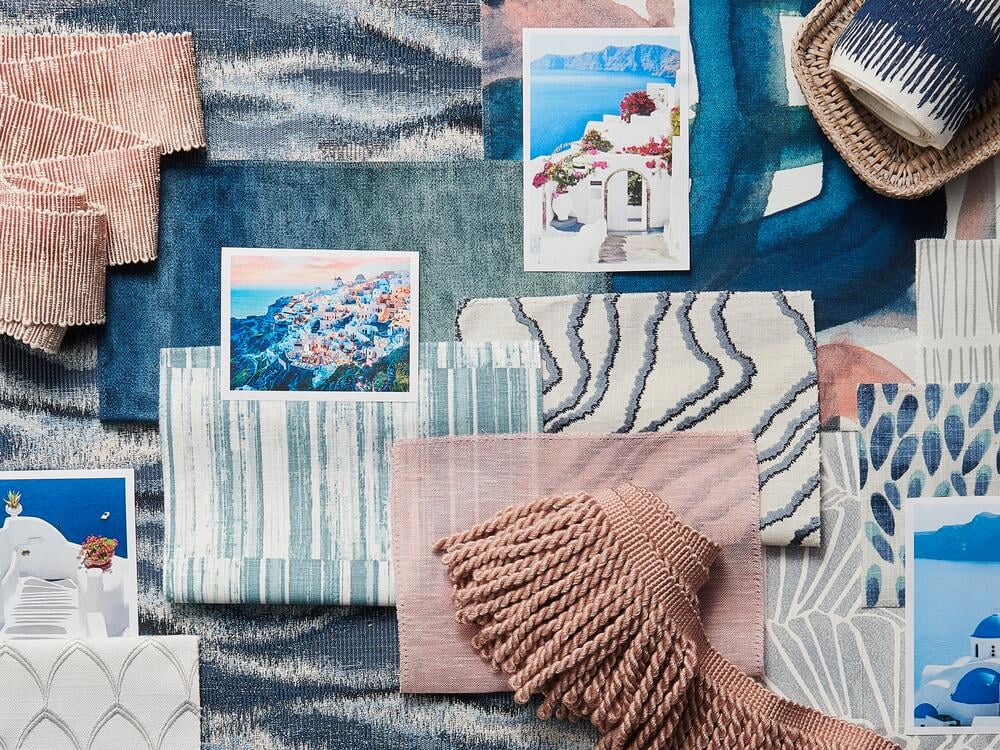 Shop Santorini Inspired Textiles

Just say "Oui" to Paris! Filled with architectural greys, subdued emeralds and romantic lilacs, this color palette has a certain je ne sais quoi. Warm a croissant and close your eyes — you might just believe you're there.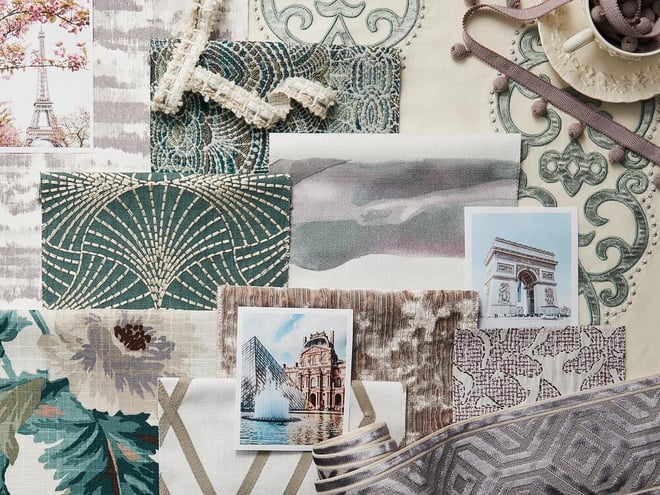 The saying may go "when in Rome," but these textiles will have you saying "when at home!" Evoke the statuesque beauty and iconic architecture Rome is known for with this color palette featuring regal neutrals, eye-catching metallics and hints of muted blues.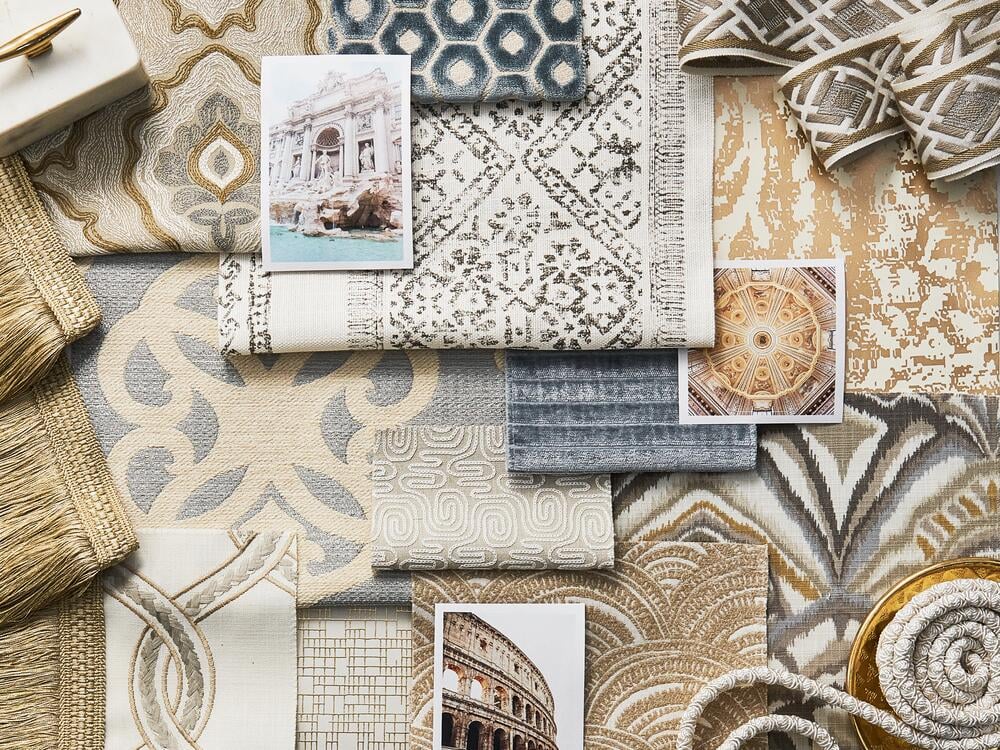 Relaxation and rejuvenation is synonymous with Tahiti. This color palette soothes and delights with refreshing greens, sandy neutrals and pops of vibrant coral pinks. Bring the island life inside with these textiles inspired by the beauty of Tahiti and create your own cabana!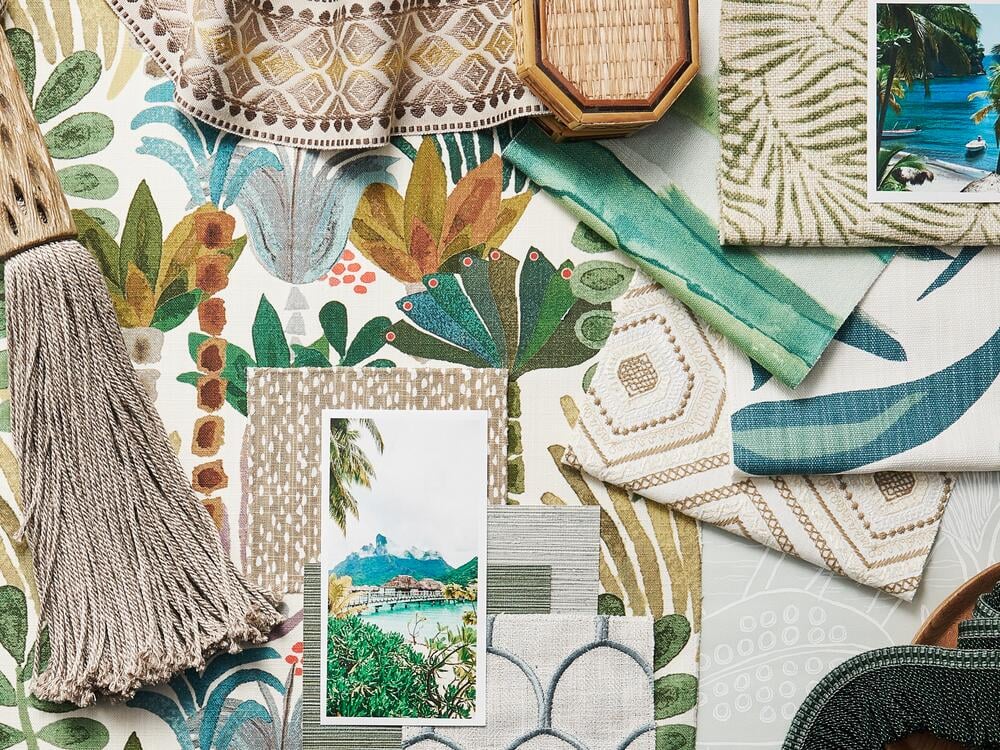 Sign up for our newsletter
"*" indicates required fields