We came across this blog from one of our vendors and had to share… Enjoy!
What is French Country you might ask?  Well, it's exactly what it sounds like, a style born in the countryside of France.
Picture yourself leaving the busy streets of Aix en Provence and driving south to the Mediterranean.  Just a short 45 minute drive through the quiet French Countryside, there is nothing but lavender fields, rustic wineries and homes so quaint and effortlessly elegant, this is French Country style.
When deciding to use the French Country inspired style in your home, here are 3 simple looks easily created with Greenhouse Fabrics.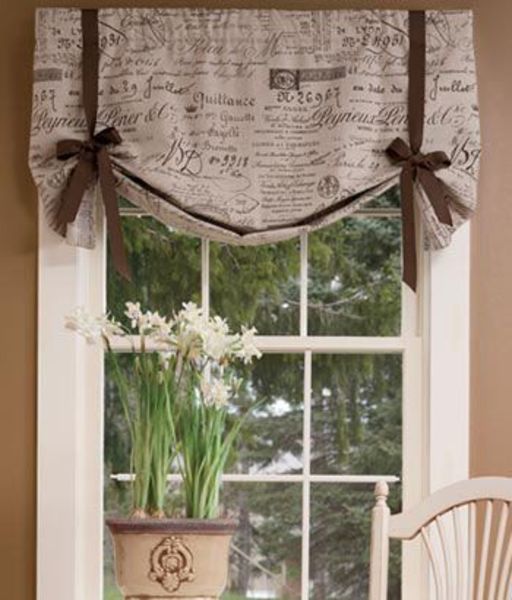 1. Café au lait
Using a French Script Fabric is the easiest way to start incorporating the French Country Style into your space.  Seen here on the window treatment, the pattern is busy, yet unfussy and makes for a very cozy atmosphere, like that of the French Countryside.  Try incorporating Greenhouse French Script on a valance, throw pillows, table linen, or a side chair to bring the French Country inspired charm to your space.  Put that espresso machine to use and enjoy a café au lait while basking in your own French Country.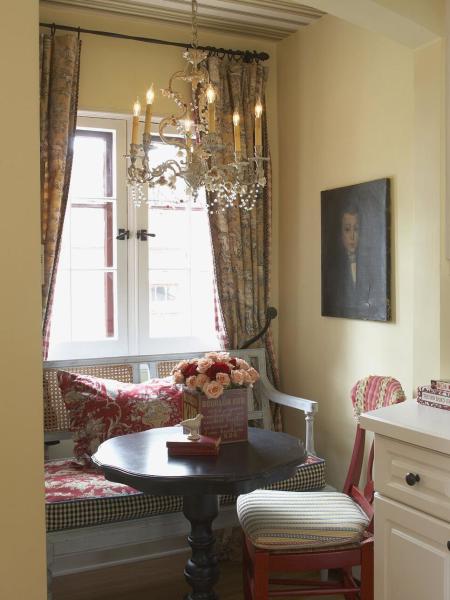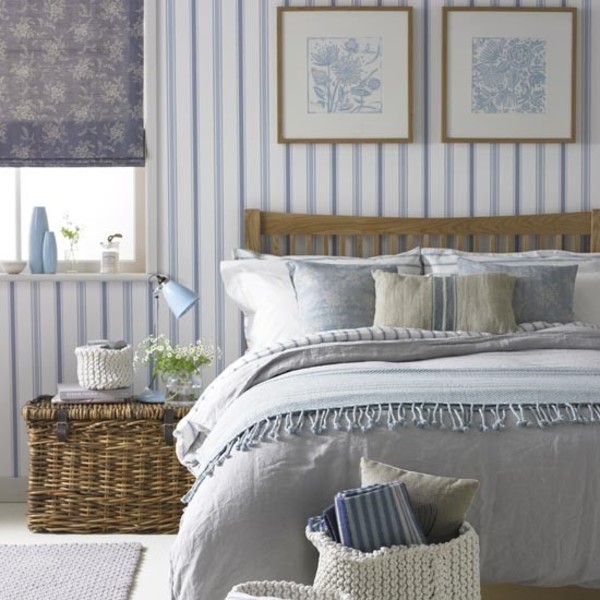 3. Vive la France
The perfect shade of blue paired with soft beige is like the combination of lavender and chardonnay.  Nothing is more Vive la France! The bedroom pictured here is a perfect example of French Country inspiration. Use Greenhouse denim, stripes, florals, toiles and chinoiserie and Voila!!!!  You have created the perfect French Country space.
Save
Save
Sign up for our newsletter
"*" indicates required fields