written by Ryenne Blake
Animal print is the new neutral, so we've heard! The trends of 2022 have pushed the design world to go brighter, bolder, and downright WILD with their visions. Recently, the most popular trends have brought some brilliant ideas: Mixing patterns of whimsical florals with checkered ceilings or animal prints, elevating living spaces with pops of green, and even dedicating spaces to mixing different animal patterns. M14 offers the animal prints, textures, and faux furs you've dreamed of, featuring coordinating tribal-inspired patterns to pair with each bold animal skin. Whether you want a subtle or bold look, M14 offers a wide variety of fabrics to help bring your client's wildest dreams to life!
This collection of Memos by Color will offer you and your client all sorts of animal and global-inspired prints, patterns, and textures in various colors. Not sure how to add these to your space? The following will outline four ways you can bring animal prints into your next design project.
Animal Print Accents
Neutral and subtle animal prints are an easy introduction to adding these fun prints and patterns to a room. Whether it be two matching accent chairs, an eye-catching upholstered ottoman, or an assortment of pillows, we have a WILD range of subtle neutrals to choose from in this collection.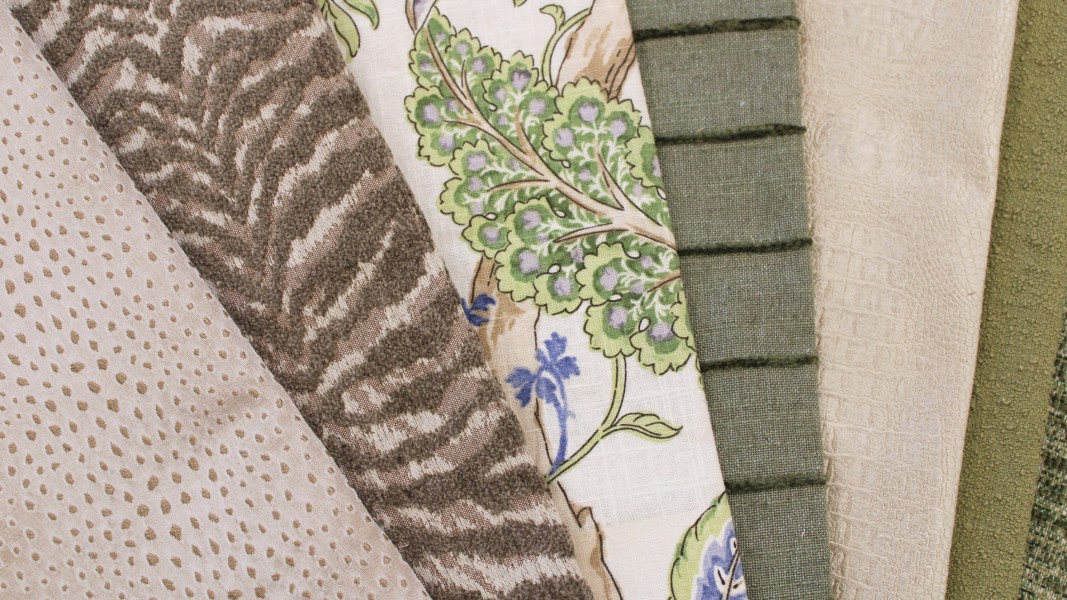 Sign up for our newsletter
"*" indicates required fields